Write Better and 10x Faster by Chat with ASKxAI
Unlock endless creativity and make your writing dreams a reality with our cutting-edge AI technology. Say goodbye to writer's block and hello to endless inspiration. Whatever you want to ask, our chat has the answers.
* No credit card required ** You may also like to learn other revolutionary AI applications by clicking on the logos of our AI partners below, they are all free to get started.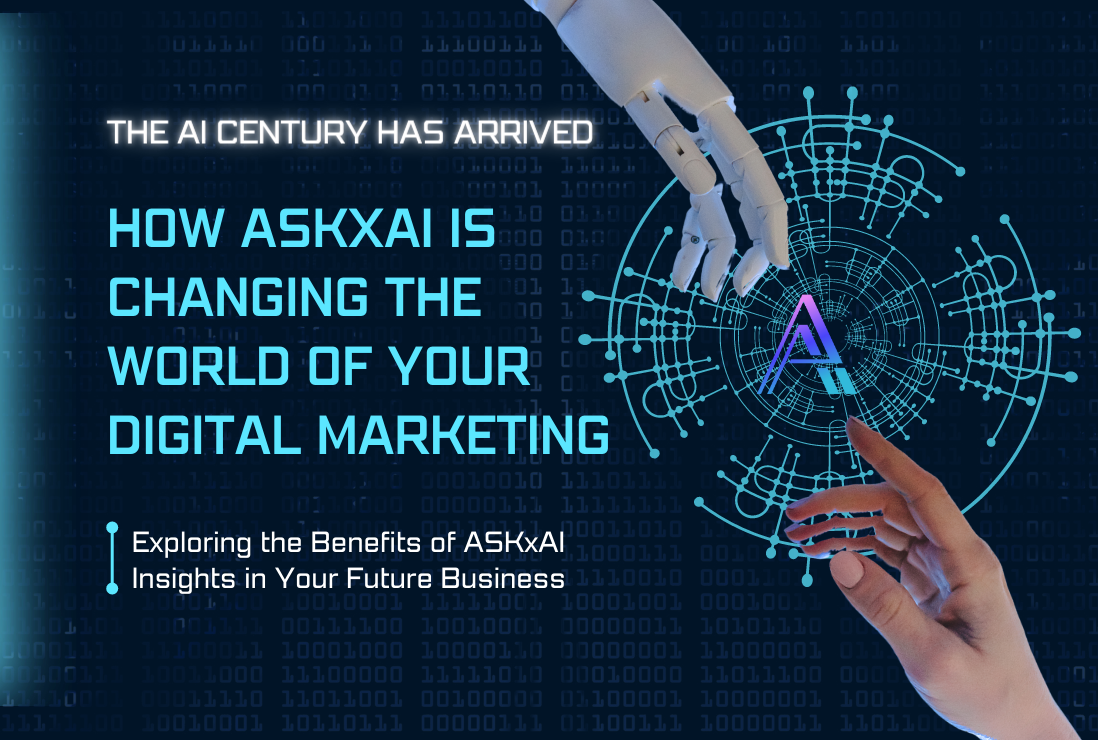 What we do?
We are offering AI-powered Chat and 66 productivity tools for all your creative needs. You can ask or search anything by chat with ASKxAI. You can also use our 66 trained AI tools below to create anything you like: 1. Blog idea, 2. Blog intro, 3. Keyword generator, 4. Outrank article, 5. Smart and detailed article writer, 6. Human written-100% unique and SEO optimized article, 7. One click Blog post, 8. Human like rewriter, 9. Unique article based on another one, 10. Written SEO article. 11. Product description, 12. Short text hook. 13. YouTube video ideas, 14. Instagram captions, 15. Hashtags generator, 16. Monthly content calendar, 17. YouTube video script, 18. 30 Social media posts & image suggestions, 19. Instagram description with Hashtags, emojis and call to action. 20. Ad copy variants, 21. General Ad copy, 22. High-converting Facebook Ad copy, 23. Google Ads headlines & descriptions. 24. Name generator, 25. Startup ideas. 26. Love letter, 27. Cover letter, 28. Oil painting, 29. Watercolour, 30. Sketch, 31. Pop art. 32. Blog post title, 33. Meta description, 34. YouTube script creator, 35. Short story generator, 36. Inspirational quotes. 37. Midjourney prompts, 38. Midjourney sticker, 39. StableDiffusion prompts, 40. Monthly budget calculator. 41. Segment your audience, 42. Advertising campaign, 43. Email marketing, 44. Marketing plan, 45. Marketing funnel, 46. Freelance quote, 47. SharkGPT, 48. Generate Buyer Persona, 49. Create perfect landing pages, 50. Course builder, 51. Professional advertising campaign, 52. Google Sheet Guru, 53. Salesforce superhero. 54. No refund policy, 55. Explain cancel consequences, 56. Annual vs. Monthly, 57. Limited trial explained, 58. HTML & CSS hero, 59. Keyword cluster, 60. Keyword translator, 61. Find questions, 62. FAQ generator, 63. Keyword strategy, 64. Domain name generator, 65. SEO Master plan generator, 66. Audit existing content for SEO.
Intelligent Content Generation
Automatically generate high-quality blog posts, articles, and more with ASKxAI
Customizable Output
Fine-tune the tone, style, and format of your content to suit your brand's needs.
In-Depth Analytics
Track performance of your content and see topics resonating with your audience.
It is fast and easy. Generate your first and ongoing content with ASKx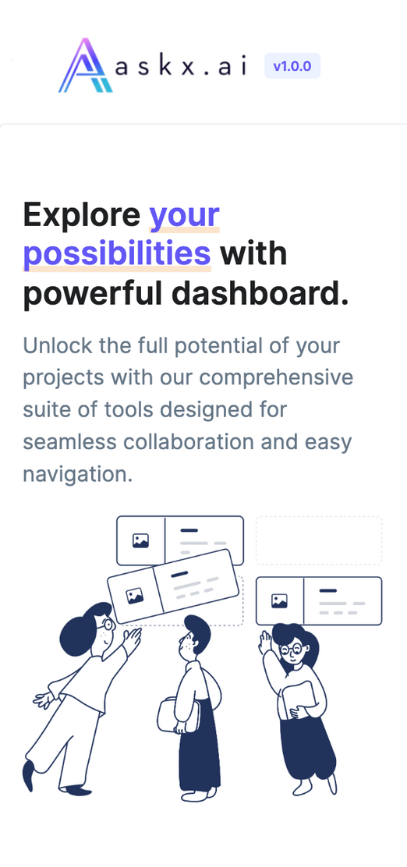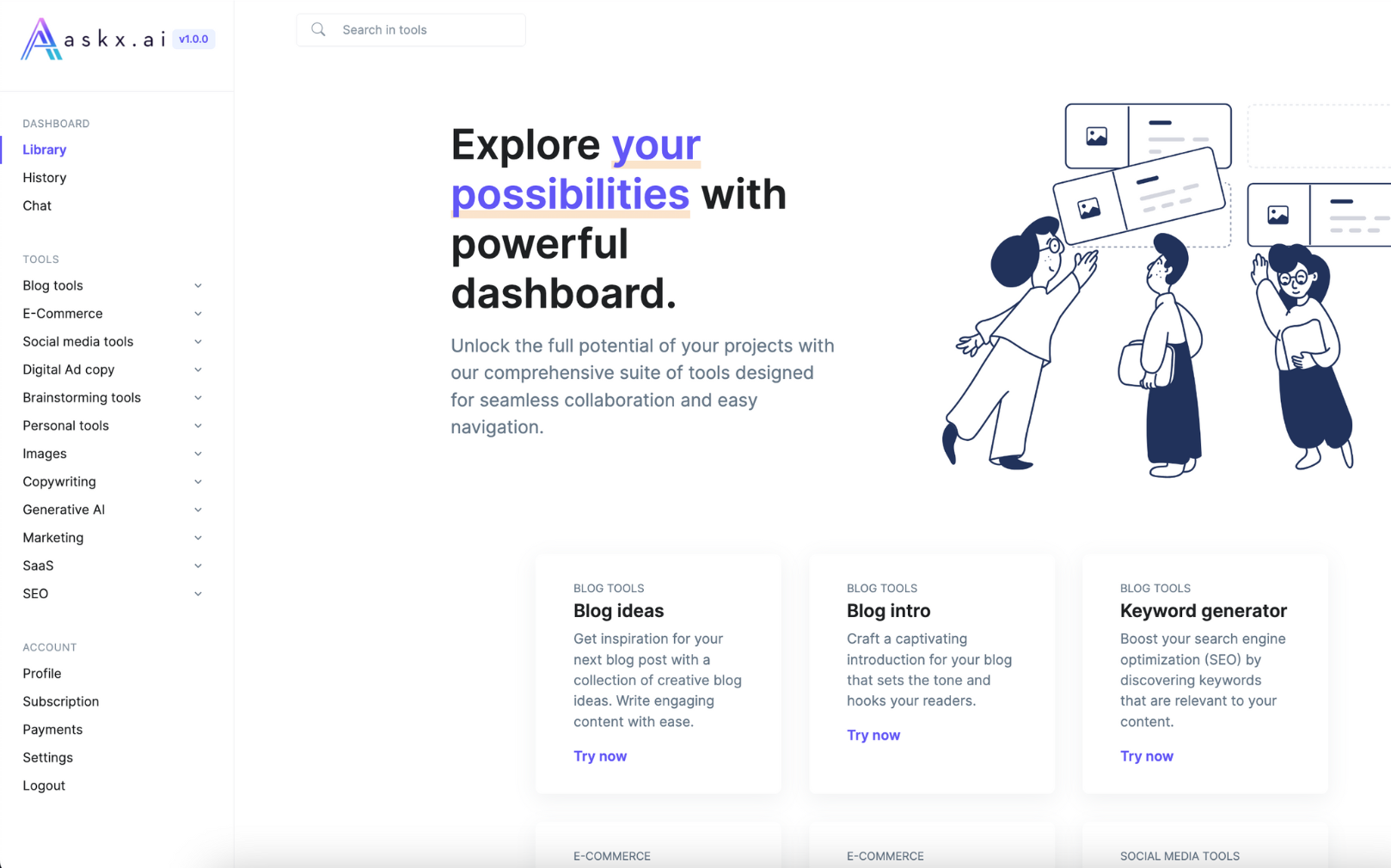 Flexible and transparent pricing
Whatever your status, our offers evolve according to your needs.
Free
Get started with basic features, no credit card required.
15 monthly words
Chat
Access to all tools
AskX editor tool
Product support
Pro
Unlock advanced features and priority support.
5000 monthly words
Chat
Access to all tools
AskX editor tool
Product support
Business
Access premium tools and team collaboration options.
10000 monthly words
Chat
Access to all tools
AskX editor tool
Product support
Enterprise
Customizable solutions for large projects and dedicated support.
500000 monthly words
Chat
Access to all tools
AskX editor tool
Product support